La Classe Translation
Global Translation Company
La Classe Translation is one of the most reputed and top ranking Global Translation companies in India. Our company was established in the year 2003. We provide language translator, professional translator of all language, best translation services, online language translator, language converter and corporate training for foreign language. Our main motto is to give complete satisfaction to clients.
The Translation Company in India
At La Classe Translation, we pay keen attention  to our customers' needs and market demand. It allows us to deliver an adequate solution without compromising the quality. Your satisfaction means the most to us. Hence, we seek your feedback to enhance the quality of our service.
We take pride in having professionals from different fields, ensuring our translation services of premium quality. With their expertise and knowledge, we consider the context and meaning behind the words before translating any content. We never claim what we can't fully deliver!
What Makes Us Different?
With ever-changing industry demand, we constantly strive to upgrade our linguistic and translation skills. We employ cutting-edge technologies and innovative approaches to meet the desired expectations of our clients. Besides, our team includes international and national native language experts, increasing the quality of our translations.
La Classe Translation
Advantages To Work With A Global Translation Company
There are lots of benefits of hiring top translation company. A translation company has funds regarding both employees and technologies, allowing them to provide best services that are quicker with quality work. La Classe Translation Services utilizes specialist translators from all around the globe.
we have natives of your target language and technical in your area that will be assigned to a job to translate and proofread, giving exceptionally accurate translations at affordable Prices in India
Besides regular record translations where at almost all of the occasions we can provide the best online translation services exact same day, we provide notarized and ISO certified translation services. We've grown, over the past 15 years, an efficient job management system that people adapt to offer you the service on the globe. With over 15 decades of expertise behind us you've come to the ideal location. We've got the translators team. We provide a support we don't have some other additional or any rush occupation prices to include on. Our vision is to offer the best interpretation services and communicate with our customers.
Our Professional Translators
Our translators are attentive of adapting data of this process. Because it's certain that they know of their expertise, we favor native translators. Two translators are assigned by us before taking them with every job that are analyzed. The two linguists are chosen so that they therefore are well-versed from the area and are natives of your target language: also the next and the translator translates proofreads the translation. Another translator who will be sure the job of the translator is true by comparing it and also assessing the translation will verify. The translation has been eventually assessed by our quality assurance staff that sends the output to the customer together with an excellent report. Professional consistency and competitive pricing, and we're a service provider which provides you more. Why don't you get in contact with us to get a quote that is free?
We're a Translation firm dealing with the Japan, China, India and United Arab Emirates and consequently we want translations daily. Considering our papers are highly specialized (and confidential) in character, we clearly require exact translation using language that is highly specialized. This poses a responsibility on the translation firm and us, and over the years we've been working with a number. A lengthy, highly specialized document was sent to have a quotation and the offer has been great and beneath our time limitation, thus we've arranged the translation. Not amazingly, it moved very great, along with the third-party assessing the translation to us did not need to say much concerning corrections. It's been and projects with no drops. They've become our provider of content adaptation and translations into the Indian marketplace.
Services
Our Latest Services
Every individual at La Classe is trained in not just interpretation of content but is also provided with administrative training such as for those people working on a different workstation and devices like Trados, Star Transit, Wordfast and so many more.
At La Classe, we provide a variety of services through our system of outer administration suppliers such as Professional Interpretation Services for different categories. For example French Interpretation, German Interpretation, Chinese Interpretation, Spanish Interpretation and so many more.
La Classe provides a system of DTP specialists for those who required distinctive individuals who not only have a strong hand in language translations but also provide high-esteem administrations at practical and serviceable expenses.
La Classe Translation is accompanied with experienced language interpreters. We provide interpretation administration in Delhi which includes therapeutic reports interpretation, French interpretation for movement materials, Trados Hindi and Italian representations and more.
Our interpretation administrations incorporates car brouchers interpretation, therapeutic reports interpretation administrations, french interpretation for movement materials, trados presentation Hindi and Italian interpretation, it authentications and recognitions interpretation, development website pages interpretation and so on.
Mining Translation
Mining industries deal with various disciplines like legal contracts, drilling, operational health, safety, and environmental considerations. This requires a great deal of technical foreign language translations. Our linguists are experienced and skilled in comprehending these requirements.
About La Classe
What We Do
We are reputed language translation & Interpretation service provider in Delhi under the name of La Classe which was established in 2003, which has been providing Translation Services, Interpretation Services, DTP and Training Services, Transcription Services to our regarded customers in Delhi, India. We are a multilingual interpretation organization, which has taken the mantle of being the top supplier of interpretation administrations in India, gaining practical experience in more than 50 dialects. We have a group of profoundly gifted and qualified Translators, which has years of experience and offers premium Services to accomplish statures of consumer loyalty. With our Translators that has rich experience and colossal information; we can cut a corner as a solid Language Translation Services Provider from New Delhi. These Language Translation Services are acknowledged for their convenience and high quality Service. With our Translators that have rich experience and vast knowledge, we are able to carve a niche as a credible Language Translation Services Provider from New Delhi. These Language Translation Services are appreciated for their timeliness and low Service Charge. We are one of the leading translation company in India.
Latest Projects
Our Latest Projects
Hand we denounce with righteous indignation and dislike men who are so beguiled and demoralized by the charms of pleasure of the moment so blinded by that they cannot foresee on the other.
Clients
Our Valuable Clients
Let's Start Your Next Project With Us
Testimonials
Our Client Reviews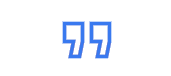 The turnaround time on this project was just excellent and the client has advised that they appreciate the speed with which the translations were.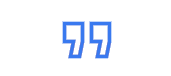 La Classe recently provided us with technical legal translations in a complex commercial matter, within a number of tight deadlines. Their knowledge of the..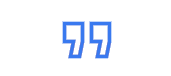 Our company works with La Classe regularly and their teams have translated over 600,000 words into nine different languages for us in the past…

News & Blog
Latest News & Blog
We are reputed language translation & Interpretation service provider in Delhi under the name...
HAVE ANY PROJECT
Request A Quote