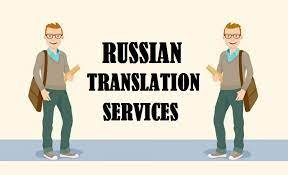 Russia, Kyrgyzstan, Tajikistan, Kazakhstan, Uzbekistan, Belarus and other countries speak Russian. Since we have a long list of native people from these countries who provide superior quality Russian translation, we have a long list of native people from these countries which provides us with superior results. As well as the above nations, Russian is widely spoken in Estonia, Turkmenistan, Latvia, Moldova, and Ukraine, even though these nations do not recognize the Russian language as an official language within their countries. The Russian language, which is also an Indo-European language, is one of only three East Slavic languages.
The Russian Language has many varieties, but Modern Russian Literary is among the most common and widely recognized today. It was under the influence of Russia's modernization reforms that it got ample space and opportunities for progress and development through Moscow.
In addition to traditional Russian Translation and interpretation services, La Classe also offers modern translation and interpretation services. Give us a call for Russian translation or Russian interpretation; we will show you what translation means.
Role of Russian Technical Translation in Main Documents
Technical translation is basically applied to various kinds of texts, from operation instruction to specialized sites. Most companies or businesses need a professional Russian Technical Translation in India when they buy from foreign suppliers or are required to document internal processes for compliance. Moreover, you should rely on professional translators all the time as they are well-aware of the latest trends by doing business with international partners.
Translating user manuals requires exclusive knowledge of specific fields and the ability to express complex concepts in easy-to-understand terms. Moreover, it's a profitable field as most manufacturers and technology companies are always looking for translating and writing user manuals in multiple languages.
The majority of linguistics who strive to translate patents are generally subject matter professionals. Furthermore, they are well-skilled in writing patents, a niche where practical and legal requirements are quite inflexible. It is so because patents need to include a set of technical information and potential future applications of the product stated with the central role of Russian Technical Translation in India without revealing all the necessary details.
Usually, software strings and localization require a minimum level of technical skills. In fact, translating software strings in a specific area of technical translation. In such situations, skilled translators don't always work with technical terms, but they need to be familiar with handling strings. They must know the terminology and right ways the program translates strings in both the target and original languages.
If you want to know about Russian Language Technical Translation Company in India then call us on these given numbers +91-9958298424 or 011-43048424 and also can mail at manohar.roshan@laclasse.in .