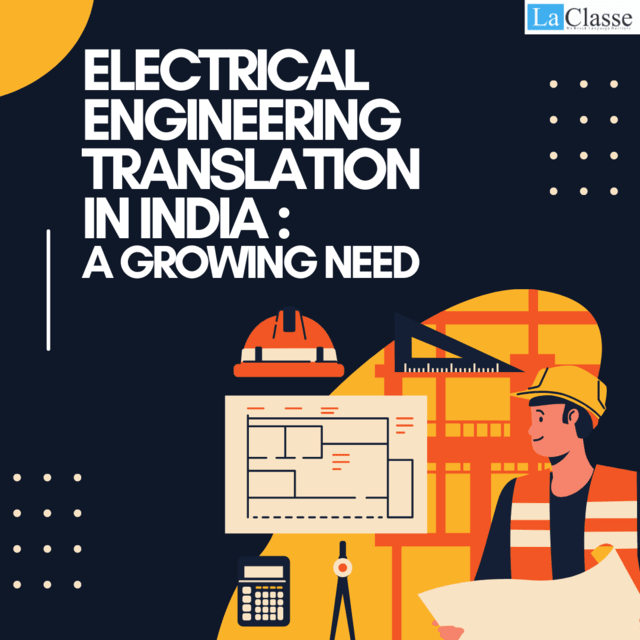 Engineers frequently employ specialized vocabulary, technical jargon, and cryptic terminologies. Despite the fact that many non-engineering professionals are illiterate, the terminology employed in this field might be incomprehensible to them.
Engineering has become more technical as a result of technological breakthroughs. Scientific backgrounds have made translators more effective in this area. The multiplicity of words used in this profession may be confusing to regular people. If one attempts to translate the terminology into another language, it might be detrimental and lead to unneeded grammatical mistakes. Machine translations are not accurate since mistakes can be added. Currently, there are guidelines for translating difficult technical language.
Electrical Engineering Translation
The most common Electric Engineering Translation material that needs expert translation includes:
Functional specifications
Components are specified in this kind of text in terms of their functionality. Knowing what input is required and what outcomes may be anticipated helps the system user plan. A bad translation might result in catastrophic hazards including property damage, financial loss, and labor stoppages.
A warning label is often applied by the manufacturer and describes the peril and potential risks of using a certain piece of equipment improperly. These cautions are typically found in instruction manuals as well. You should make sure that nothing is lost in translation while managing heavy equipment utilized in the engineering sector, especially because some heavy equipment can result in serious or fatal harm to its users if mismanaged.
Every project has specific design needs, which leads to effective development. The purpose of your project, the systems that will be employed in it, and the end result that your project will produce may all be correctly captured by a professional translation provider with excellent engineering translation capabilities. To satisfy the project's funders, it's essential to get the translation right.
The primary topics covered in safety data sheets (SDSs) for users handling various tools and materials during a project are occupational safety and health. Several of these compounds may be dangerous if ingested, swallowed, or in contact with the eyes due to their chemical makeup. SDSs must accurately translate the safety information for all substances and goods.
What are the Key Factors of a Translation Company?
The following are the important elements that indicate if a business translation agency is competent and should be followed:
Proper Credentials
Mentioned the Ethics.
Proper Knowledge about the text.
Provides Localization.
5 Steps to Work for Electrical Engineering Translation
There are only a few stages that go through to finish the translation process:
1. Submission of your content:
Simply give us the content you want to translate to get started. We can assist with providing the material by email or through our approachable online platform.
2. Review and Estimate:
Based on the word count, complexity, and urgency of the job, our staff will evaluate your material and give you a clear and affordable price.
3. Translation process:
Our experienced translators will start working on your assignment as soon as you approve the estimated cost. We maintain open lines of communication throughout the procedure to address any questions or concerns.
4. Quality check:
After the translation is finished, a member of our quality control team will carefully analyze the material to check for correctness and coherence.
5. Delivering :
On the specified date and time, your translated text will be sent to you in the format that you requested.
How does La Classe function as the upcoming translation company for electrical engineering?
The following are some factors that favor La Classe being the next Electrical Engineering Translation Company in India:
Quality Confirmation.
Work on due dates.
The work secrecy mentioned documents.
The best of administrations
Affordable costs for all assignments.
Conclusion
Technical translations are necessary for an engineering business to enlighten its staff and prospective clients about its goods, services, and equipment. Finding a specialist in your target market who possesses such talents is your only option since technical translation calls for a certain set of skills.
We have a history of providing delighted clients in a variety of sectors with high-quality translation material from India. Our dedication to quality and client satisfaction sets us apart as a reliable source of translation services.
Don't allow linguistic limitations to restrict your worldwide reach. Connect with us for Dutch translation services that will enable you to reach a wider audience and broaden your horizons. You may create effective documentation with the assistance of the Electric Engineering Translators from La Classe Translation.
FAQ:
How does La Classe ensure that translations are accurate?
A – La Classe employs a stringent quality control procedure, which includes editing and proofreading, to guarantee correct translations.
Does La Classe offer website localization services?
A: Yes, we offer website localization services to make websites usable by users who speak other languages.
Do you guarantee data confidentiality at La Classe Translation?
A – Yes, La Classe completely protects sensitive information by guaranteeing data confidentiality.