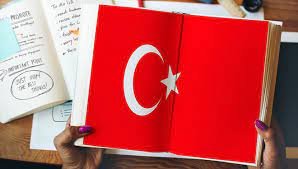 Turkish Language Technical Translation Company in India
The Turkish translation and Turkish interpretation services we provide are known all over the world and of high quality. Among many international translation companies, La Classe is also one of them. 
Translation companies and travel agencies are among our clients. Despite the fact that Turkish is a native language of Turkey, native speakers can also be found in countries such as Kosovo, Macedonia, Greece, Iraq, and Eastern Europe.
Turkish dialects got influenced by other languages and geographical differences as a result of Turkish migrants migrating to European nations and other locations. Istanbul Turkish is the most common and standard dialect.
Turkish Translation Services
We are able to produce reliable and good Turkish translations in various fields thanks to our native Turkish translators. We are often hired by companies around the world for Turkish interpretation and Turkish Language Translation Services because we never compromise on quality, and we guarantee cheaper rates than any other company. Additionally, we are available to answer to your questions regarding Turkish translation and interpretation.
 A technical translation is a kind of specialized translation, including the translation of documents crafted by technical writers. More particularly, texts associated with technological subjects or texts that deal with the practical application of technological and scientific information. The Best Turkish Language Technical Translation Company in India, like La Classe Translation, has skilled translators who are well-versed in the subject matter. As technical translation needs the translation of technical terms to develop specialized terminology
What is Technical Terminology?
Employing technical terms accurately and consistently is vital for professional technical translation. Thus, detailed terminology management is essential for translating technical documentation. Once you share your company's style guides and official vocabularies, professionals will develop specialized terminology to help ensure the correct term is being utilized throughout your material.
However, it can take time and financial investment to establish terminology fully, the starting investment will definitely pay off your future projects. Moreover, it imposes consistency, decreases the need to rework, can help minimize the timeframe during hectic deadlines and offer savings in overall translation expenses with time. Ensure to consult the Best Turkish Technical Translation Company in India for your technical translation requirements. Keep in mind that technical translation costs more than normal business translation and even may take longer.
 If you want to know about The Best Turkish Language Technical  Translation Company in India then call us on these given numbers +91-9958298424 or 011-43048424 and also can mail at manohar.roshan@laclasse.in and our website url https://www.laclasse.in