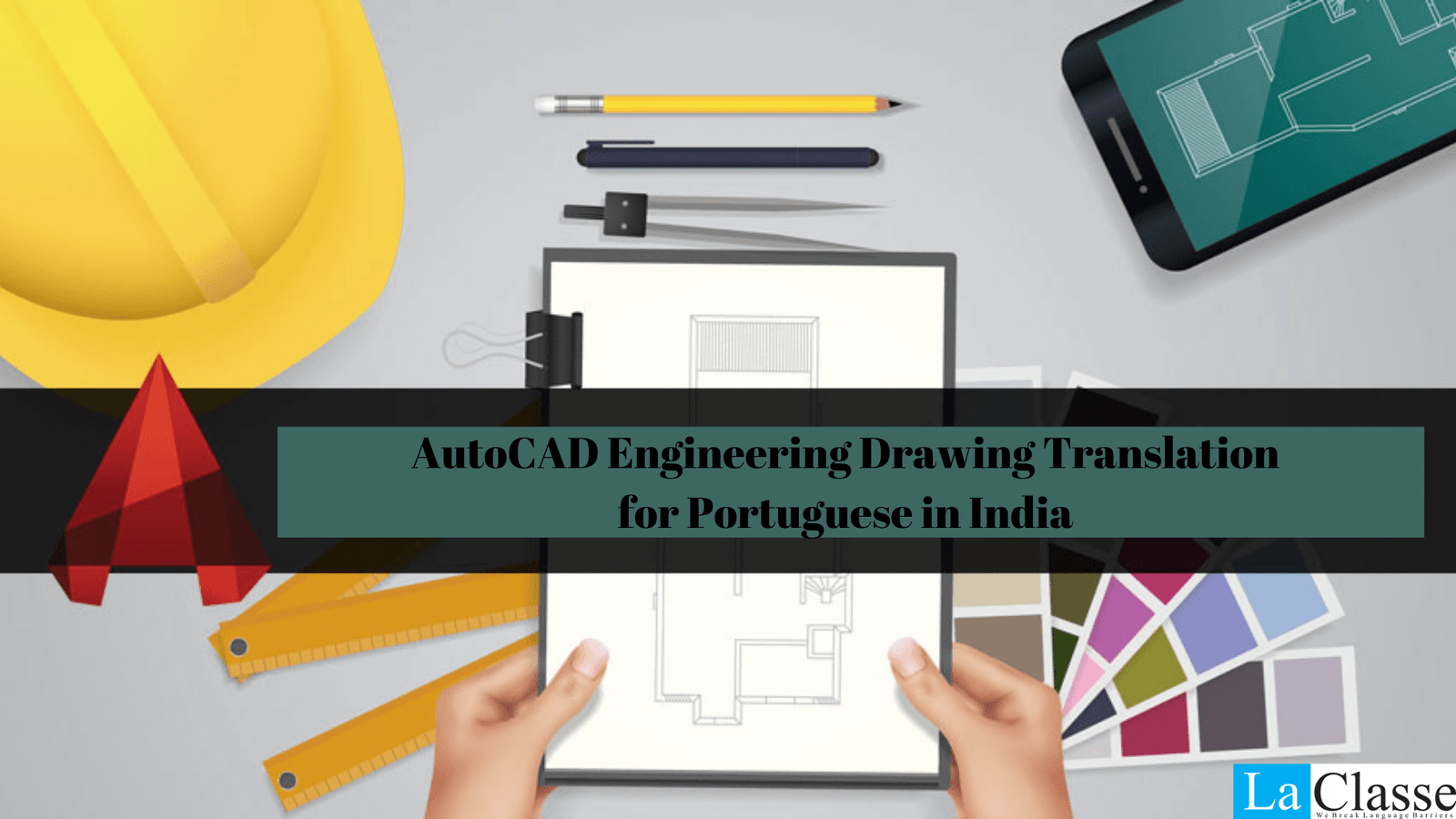 Portugal is a country in which Portuguese is spoken as an official language. It is a Romance language. It is also used in countries like Guiné-Bissau, São Tomé e Príncipe, Cape Verde, Mozambique, Angola, Brazil, among others. In both Africa and South America, these are former Portuguese colonies. The Portuguese language is spoken in Goa, India.
La Classe offers professional and accurate Portuguese Translation Services across India. We provide complete Portuguese translation for companies, community, government, organizations, and individuals. We offer our Portuguese Translation Services for legal, pharmaceutical, medical, business, software, contract providing a highly precise, and error free translation.
Creating Translation-friendly AutoCAD Drawings
During the AutoCAD drawings, the labels and notes on the drawing extend when translating. Reliable practices for translation for drawings recommended listing the content for notes individually and employing numbers in the drawing to relate to the corresponding text.
Another step taken is to work with the language partner and create a list of terminology to be translated before the actual translation process starts. Most professional Portuguese AutoCAD Engineering Drawing Translation experts use tools to automate part of this process, and then have the terminology translated by a skilled expert before starting the project. Moreover, a bilingual glossary is incorporated to produce a term base in the translation tool. So, whenever the source terms surface, the translator will be modified.
Consult Trusted Experts for Portuguese AutoCAD Translation Engineering Drawing
Today, you can easily find well-skilled translators and up-to-date with technical jargon and translation requirements to cater to different needs. Thus, they can easily edit and copy the AutoCAD file's text parts. Moreover, experts who offer professional Portuguese AutoCAD Engineering Drawing Translation ensure to perform QA and check the visual appearance before delivering the file to the client. The translation memory is saved to ensure all the projects for the same client are handled efficiently and consistently.