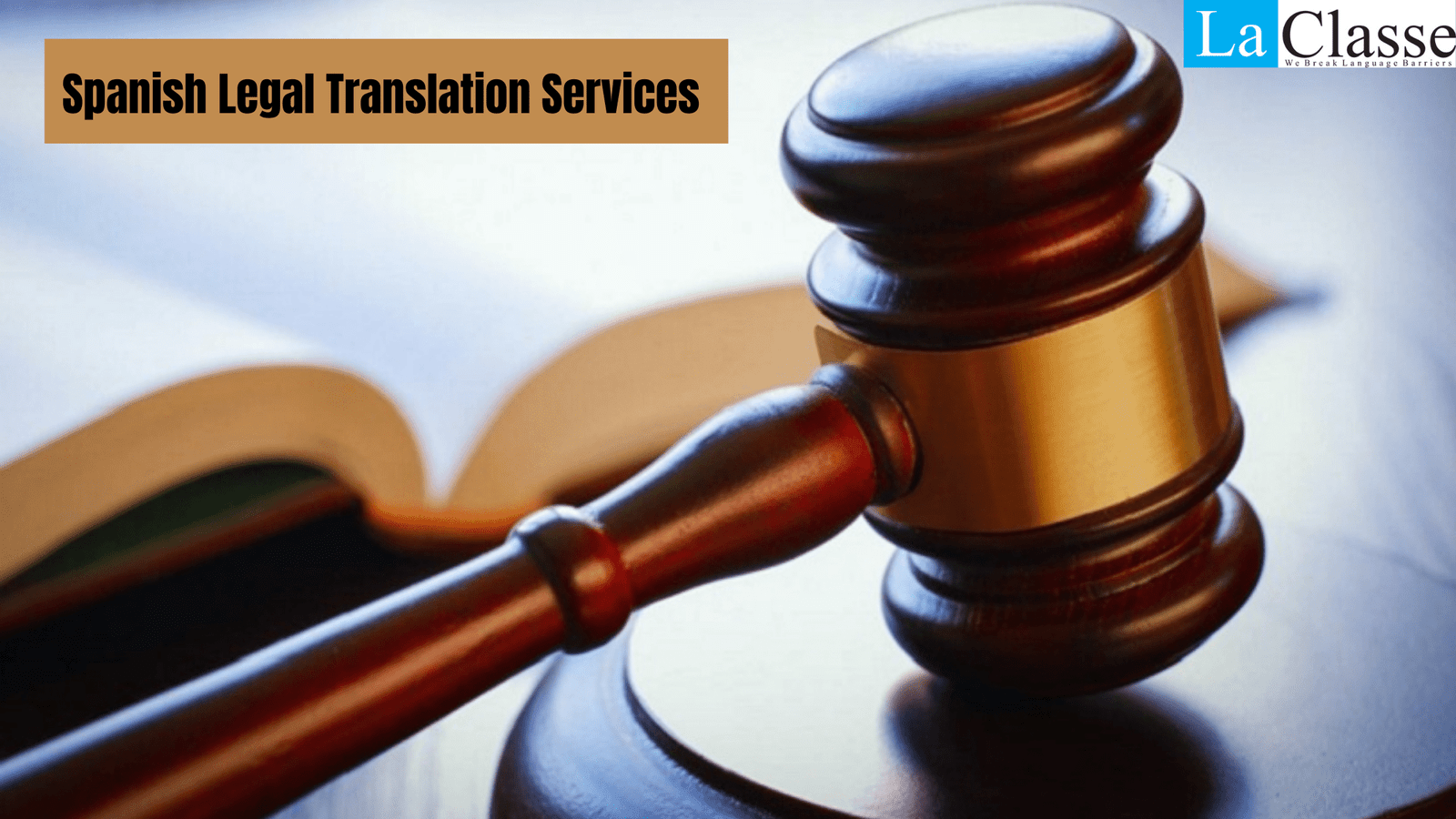 According to history, the Spanish language developed from the dialects of ancient Vulgar Latin during the ninth century. Romans brought Latin to Iberia during the 2nd Punic War about 220 BC. During the time when the language was brought to Iberia, it benefited from the linguistic influence of Celtiberian, Basque and Paleohispanic languages, which were identified as native Iberian languages. Slowly, other languages overtook it as well, particularly the Arabic language. Spanish appears difficult to understand and speak because of the variety of dialects and languages, but native speakers do not have such problems, especially if they have some expertise in Arabic and other languages.
You can reach La Classe anytime for Spanish Translations, Spanish interpretations, or if you need Spanish translators with a specific qualification. We provide high quality Spanish translation services to meet the demands of our clients.
Spanish Legal Translation Services in India
Today, legal translation is essential to run a business on an international level. For this, professional legal translation providers can help build a stable and long-term relationship with clients and clear any misunderstandings. Moreover, understanding the exact meaning of the document is essential as miscommunication can result in legal consequences. If a document is translated incorrectly, it can lead to potential lawsuits and legal exposure. Hence, acquire professional Legal Translation in India in your preferred language to get a clear understanding of the legal terms.
Quality
Reliable legal translation services will always offer you a top-class quality translation. Certainly, legal translations are complex, but a certified professional will know how to analyze this complex process and make it understandable. Moreover, it will ensure quality and keep you away from legal fees.
Consistency
Typically, legal documents have a standardized phraseology and have a stylistic 'flow' to them. Professional Legal Translation in India offered by qualified translators ensures that all your translated documents have the right consistency and style for everyone to read and understand easily. In fact, it will allow your customers and business associates to understand the document correctly.
Accuracy
Certainly, legal matters have major consequences related to them. That's why translated documents should be accurate, so they are recognized and accepted by a court. If they are not accurate, they can be dismissed by a court of law and will waste your time, money, and effort.
In today's era, businesses are continuously extending their horizons, and for this, they need a genuine legal translation. Therefore, hire experts like La Classe Translation for authentic and reliable Spanish Legal Translation Services in India to ensure proper authentication is filed at court if necessary. They have a team of well-skilled translators who will ensure you acquire the peace of mind associated with correct legal translation.