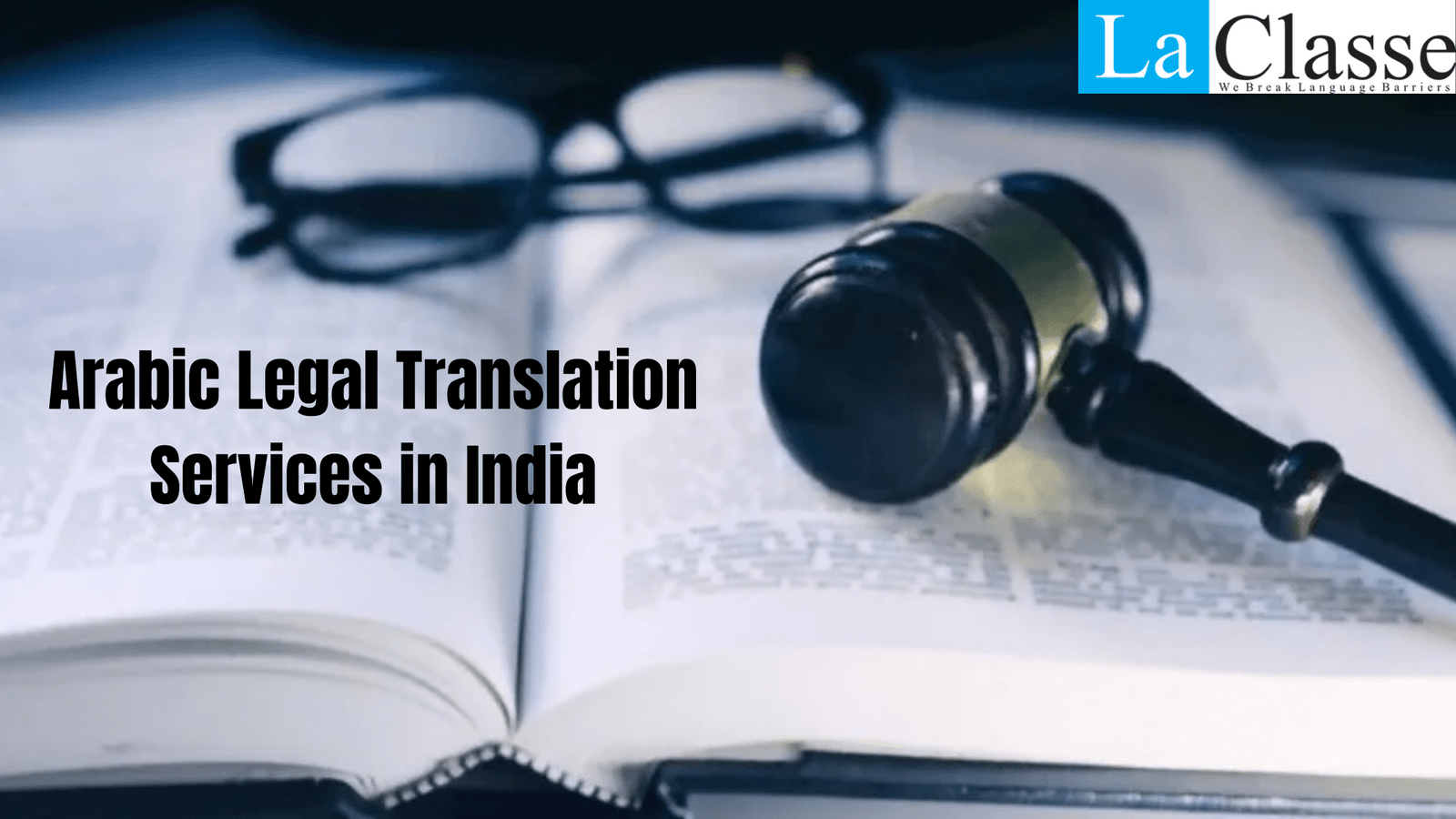 La Classe offers professional and accurate Arabic translation services across India. We provide complete Arabic translation for companies, community, government, organizations, and individuals. We offer our Arabic translation services for legal, pharmaceutical, medical, business, software, contract providing a highly precise, and error free translation
The significance of Arabic language in the world necessitates Arabic translation around the world. Every month, most tourists and business people travel to the Arab world. All Arab countries use Arabic as the official language as well as the language of the Islamic faith. Languages like Spanish, Malayalam, Urdu, Persian and Baluchi are from Arabic, which is an ancient language. It is likely you will find words that are identical to those in Arabic translation if you are familiar with any of the languages listed above.
Arabic Legal Translation Services in India
Hence, acquire professional Arabic Legal Translation in India in your preferred language to get a clear understanding of the legal terms.
Reliable legal translation services will always offer you a top-class quality translation. Certainly, legal translations are complex, but a certified professional will know how to analyze this complex process and make it understandable. Moreover, it will ensure quality and keep you away from legal fees.
Typically, legal documents have a standardized phraseology and have a stylistic 'flow' to them. Professional Arabic Legal Translation in India offered by qualified translators ensures that all your translated documents have the right consistency and style for everyone to read and understand easily. In fact, it will allow your customers and business associates to understand the document correctly.
Certainly, legal matters have major consequences related to them. That's why translated documents should be accurate, so they are recognized and accepted by a court. If they are not accurate, they can be dismissed by a court of law and will waste your time, money, and effort.
Today, legal translation is essential to run a business on an international level. For this, professional legal translation providers can help build a stable and long-term relationship with clients and clear any misunderstandings. Moreover, understanding the exact meaning of the document is essential as miscommunication can result in legal consequences. If a document is translated incorrectly, it can lead to potential lawsuits and legal exposure. Hence, acquire Professional Arabic Legal Translation in India in your preferred language to get a clear understanding of the legal terms.