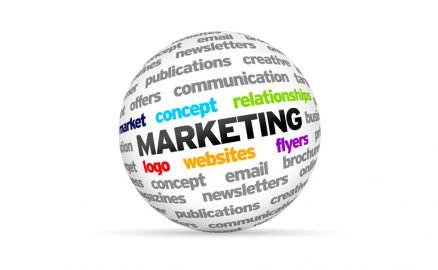 La Classe uses experienced native Indonesian translators to provide quality Indonesian translation. On-time delivery and a flexible payment policy distinguish us. In India and abroad, we serve individuals, government agencies, as well as reputable translation agencies. Over the last 10 years, we have provided these companies with Indonesian translation services.
Indonesian Marketing Translation Services In India
Indonesia uses Indonesian as the official language and is spoken all over the country. In addition to Indonesia, Indonesian speakers can also be found in New Caledonia, Saudi Arabia, Australia, the Philippines, East Timor, Suriname, and the Netherlands. Approximately one million people in these countries require Indonesian Marketing Translation Services for jobs, education, business purposes.
For Indonesian script, Latin alphabets are used, and consonants are arranged in a way that mimics Italian letters. Indonesian is a form of Malay Riau dialect standardized for the global market. The Malay Riau dialect has been used as a lingua franca throughout Indonesia for centuries.
For more information about Indonesian Translation rates and to request an Indonesian translation quote, please contact us.
A Reputed Indonesian Marketing Translation Company In India Considers The Following Points:
Translation Must Adapt to the Local Culture
Brand/business content must be translated considering the local context of the target market; the socio-cultural profile as well. A few words and idiomatic expressions hold no equivalent in other languages. Even if they do, they don't necessarily deliver the same feeling to the receiver. You should also try to detect words or images that are not acceptable in the target culture. Therefore, a professional marketing translator considers all these pointers when working on a content marketing translation project.
Slogans & Product Names: The Trick to Marketing Translation
Generally, copywriters and advertisers spend days or months trying to present a slogan or phrase that delivers the exact essence of the product. Though the issue with brand slogans is that they are difficult to use, as they are, in all markets. Moreover, both slogans and product names are often short and culturally loaded. So, the skilled translator needs to find a cultural equivalent in the target language.
Maintain Tone & Style in Marketing Translation
In marketing translation, tone, style, and meaning should always be stated at the project's starting. The experienced translator should understand the kind of audience the content is intended for, to decide whether the initiated approach should be formal or informal. A well-known Marketing Translation Company in India will have a team of professionals to ensure the brand voice is well-maintained, whatever language is used to translate the marketing copy. Besides brand voice, knowing how to convey the tone and style lets the brand value be maintained in any language or culture.
Since the global business surfaced, marketing translations have been vital for brand localization plans. Even so, the significance of using professionals for marketing translation efforts has often been avoided, leading to negative brand reputations and prestige issues. Thus, when delivering important messages to target audiences efficiently, it's best to consult a leading Indonesian Marketing Translation Services in India as they will be process-centric, cost-effective, and maintain your business message consistency.